Follow along as we share our day-to-day, ups and downs, behind the scenes, family life.
OCTOBER, 2017
INTRODUCING OUR NEWEST ADDITION... THE RAFT! 
After months of testing, we're so excited to finally release this new product. 
We designed this series of floor cushions because we believe that by creating spaces for our little ones, we can encourage independence, confidence and this is essential for their development.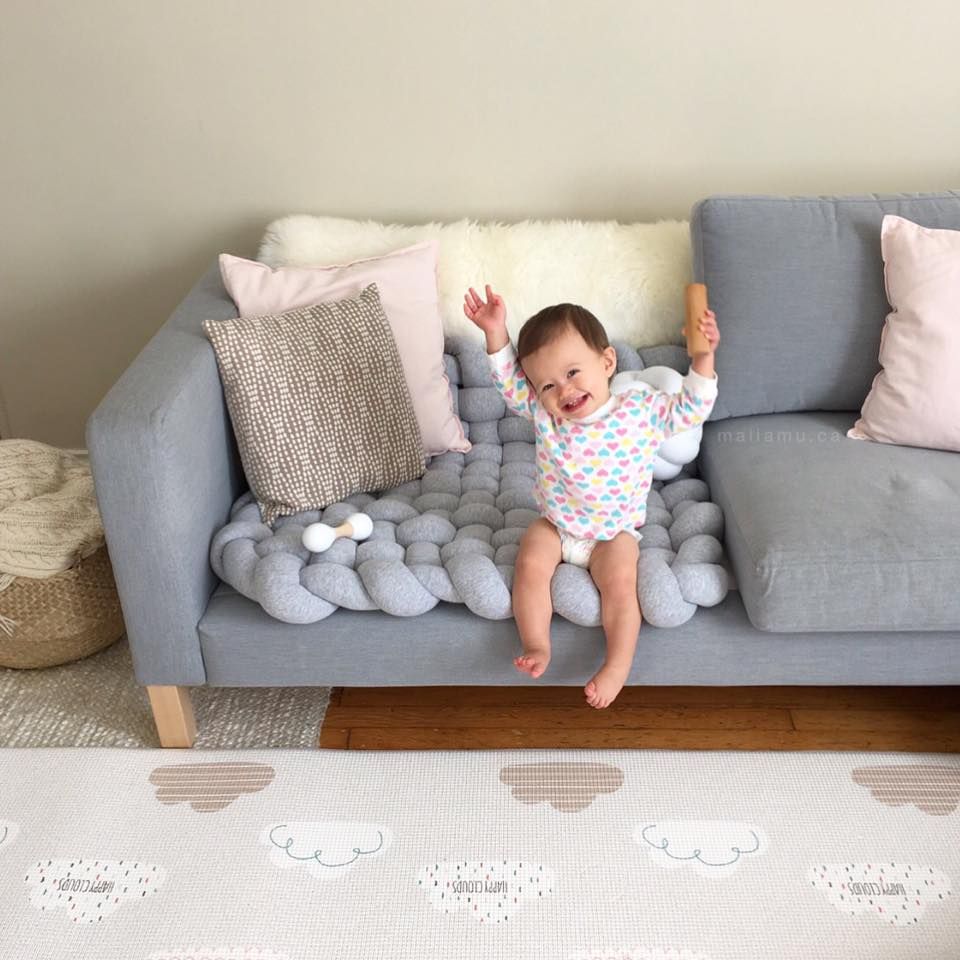 SEPTEMBER, 2017

Stacy: "What's leather?"
Me: "It's animal skin... Cow skin"
Stacy: "Does the cow have to die"
Me: "... yes.
After a long conversation with my 7 year old son, we have decided to stop using leather labels. Thanks to Stacy, our labels will now be "vegan leather" (not an animal product).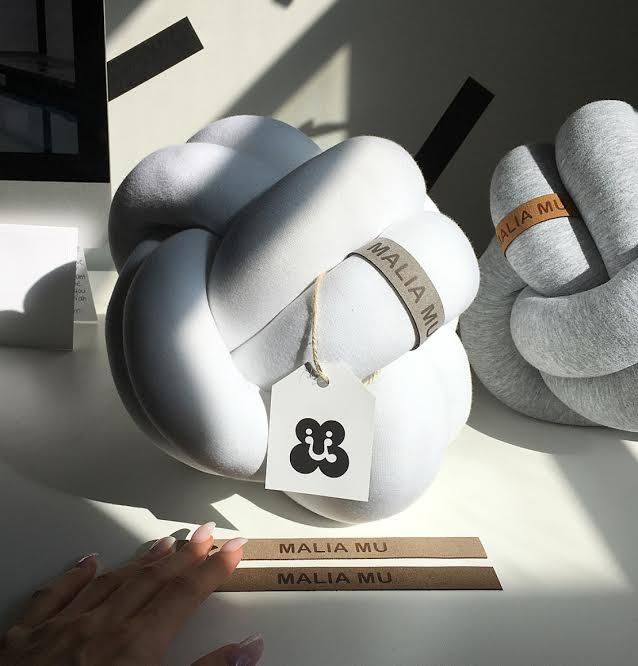 AUGUST, 2017
After many late nights working on the renovations of our new fixer-upper, the Studio is finally finished! Having a space - not only to work - but to CREATE, is very important to us. (Check below to see a DIY for my wall art!)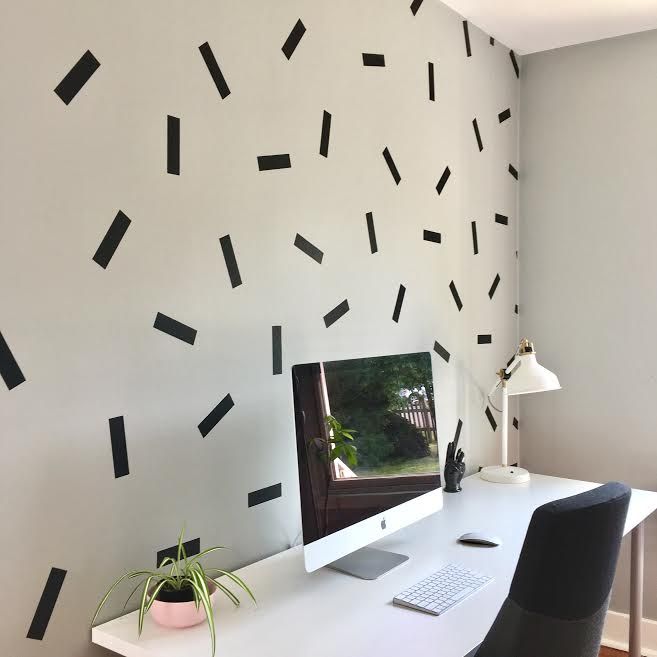 DIY: WALL ART: SPRINKLES!
What you'll need: black painter's tape, scissors, ruler, small ladder.
Directions: 
1. Cut strips of the tape at equal lengths. I cut mine: 5" each
2. Apply the strips, evenly spaced, at different angles. 
3. Cut the strips into smaller bits to place along the ceiling, floor, window frames, etc. These pieces are crucial for the wall to look complete!
The best part: the sprinkles are removable! 
Try it out & share with us on Instagram@malia_mu. I'd LOVE to see it :) 
JULY, 2017
We are BUSY moving our home and studio for the 1st of July. I'll be uploading photos HERE soon!!
JUNE, 2017
At 8 months, we are thinking of transitioning Malia to a floor bed. I love the idea of her having freedom and independence. I don't want to confine her movement and ability to explore. 
I'd love to hear your thoughts! ----> contact us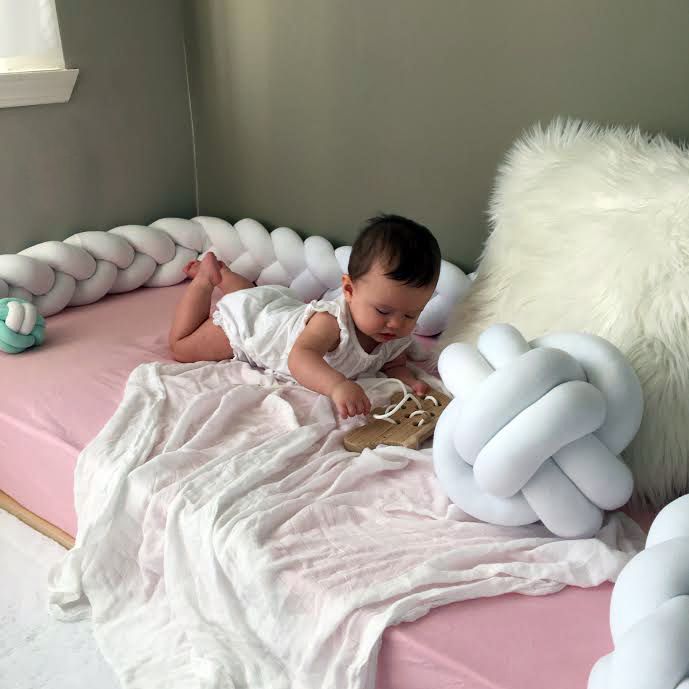 MAY, 2017
We are so excited to announce our new partnership with West Coast Kids. Our products will now be available at all locations across Canada.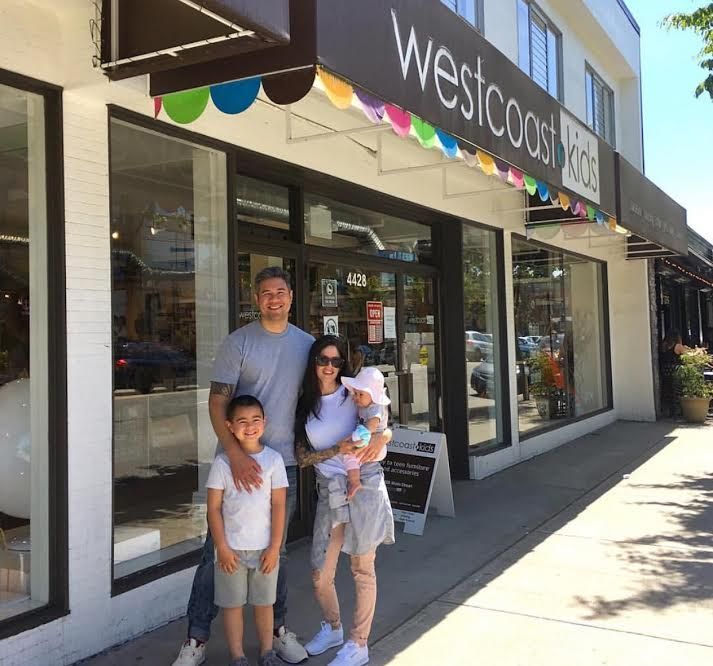 APRIL, 2017
Work/Family/Life. The balance. As a family, we have been working at perfecting our balance of these things in our lives. Our trip to Hawaii was very important for us. It was our first family vacation with Malia (out of the belly) and we built memories that will last forever.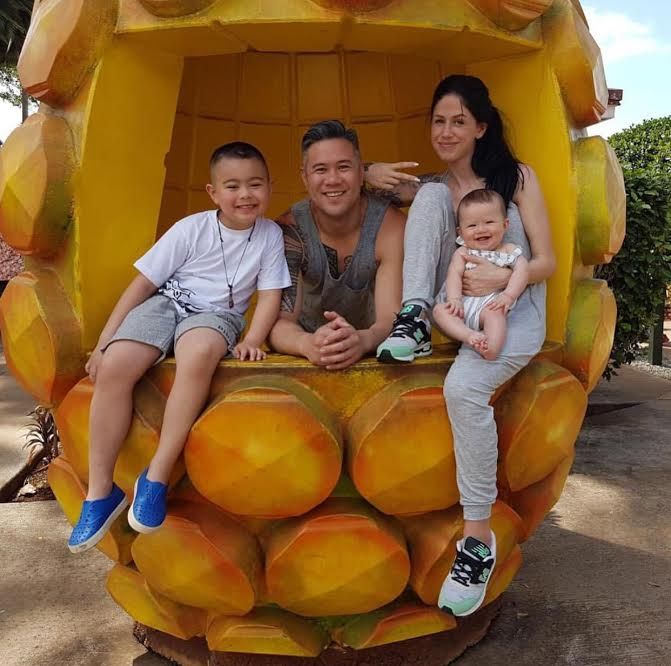 March, 2017
Our 6 year old son, Stacy, is the most considerate and kind hearted person I could ever know. He had the idea to make something, and to give all the money to kids that don't have any. We talked to him about Charities and the different ones that he could support. He decided he would like to give to our local Children's Wish Foundation. 
Starting on the 1st of March, we will be donating $5 for every knot cushion sold, to Stacy's charity of choice. Check back with us! We will be updating you on our progress and Stacy's experience.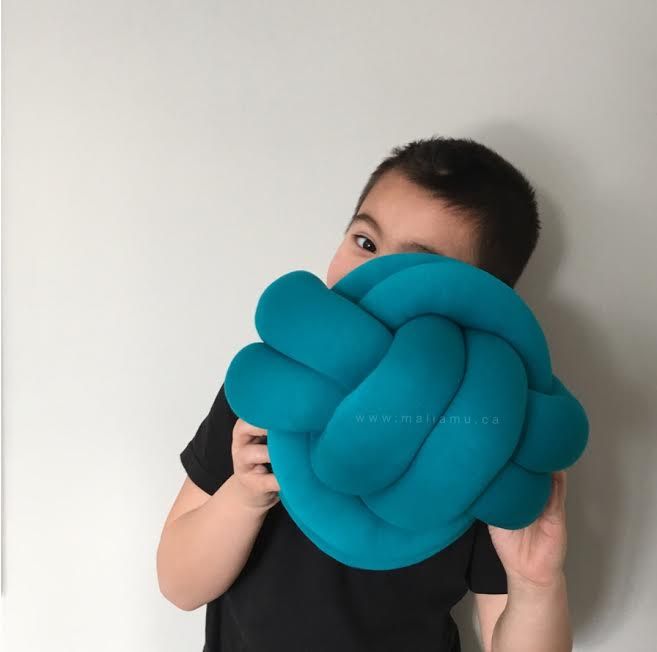 February, 2017
Tummy Time is Hard Work!!
As a newborn, Malia had a common condition called Infant Torticollis, where one side of her neck was stronger than the other. After seeking physio therapy at 3 months old, we were given great exercise tips to strengthen those muscles, one of which was assisted tummy time. It was explained to us that the most important thing was to make tummy time an enjoyable experience, and that having something to support her would help ease her into longer sessions. We're happy to say, after a month of hard work, her condition has corrected itself :)
 January, 2017